SHARE AT THE EU DELEGATION TO PHILIPPINES'S EUROPEAN HIGHER EDUCATION FAIR 2021
English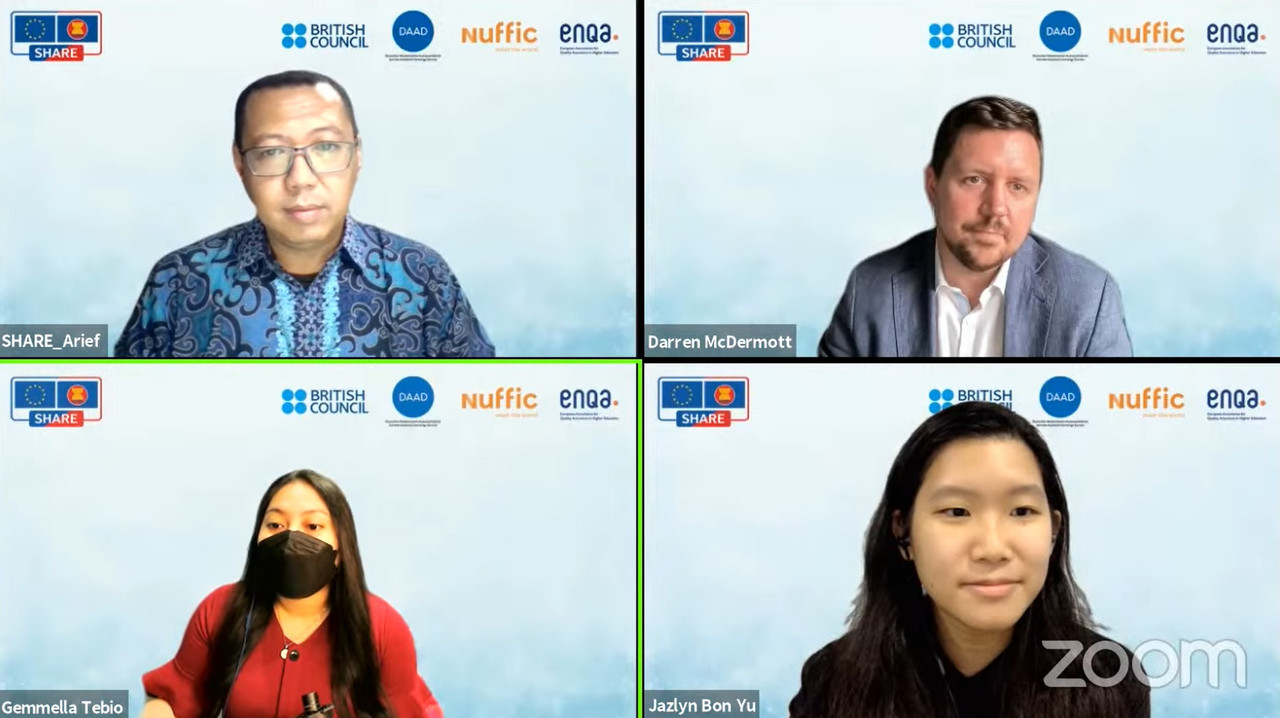 On the 2nd October, the SHARE Programme took part in the European Higher Education Fair - the Philippines 2021. SHARE held a session on the second day of the event to introduce its work with its partners and the intra-ASEAN student exchange scholarships for ASEAN students.
EHEF is one of the key events of the EU in the field of higher education and it has grown to be a major education fair in the Philippines. The event connects Filipino students with representatives from numerous EU higher education institutions to gain information about their study programme interests and also their alumni to hear about their experiences of studying in Europe.
The theme of this year's EHEF Philippines is "Go Higher with EU" which highlights the many opportunities available from studying in EU higher education institutions. The EU Ambassador to the Philippines, Luc Veron stated in his greetings: "EHEF 2021 promotes the diversity and excellence of higher education in the EU." He later emphasised that this event provided information about the different mobility initiatives and higher education programmes available for Filipino students.
In his welcoming remarks, EU Ambassador for ASEAN, H.E. Igor Driesmans told the participants that "Higher education students have always been an important element in our relationship with ASEAN as they play an essential role in the future of our regions."
He continued by stating that the EU's flagship higher education programme, the SHARE Programme will contribute to the establishment of ASEAN branded scholarship schemes by sharing EU's success experience through Erasmus+.
SHARE Team Leader, Mr Darren McDermott and the SHARE Scholarship Programme Manager, Mr Arief Maulana were present to explain SHARE's ongoing work with its ASEAN partners and upcoming virtual exchange scholarship opportunities. Jazlyn Bon Ong Lim Yu, a SHARE Scholarship alumna from the University of Santo Tomas, the Philippines, who studied at the Bogor Agricultural University, Indonesia also joined the session to share her story about her studies abroad and how it has helped her to excel with other international opportunities. The SHARE session in EHEF Philippines this year was held live on YouTube and garnered over 660 views from across the Philippines and beyond.